14/09/2021
In this article we will talk about the agreement signed by 191 states, which came into force in 2016, which proposes a series of actions to be taken in order to comply with the reduction of CO2 in 2050. In Spain it is planned to go from 334 million tonnes of carbon by 2018 to 29 million tonnes. This leads to a 13% reduction in energy dependence. From ALITER GROUP we invite you to report on some of the measures that will be taken and how photovoltaic energy will be increasingly in demand, no longer as an option, but as almost a necessity.
As far as we are concerned, we will talk more specifically about solar energy. While in recent years, solar energy has been leading the Europe expansion of capacity with an increase of 22%, according to IRENA (International Renewable Energy Agency), we have a long way to go.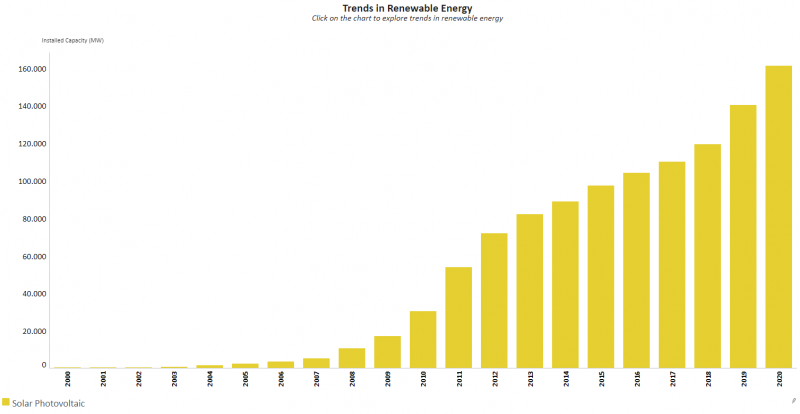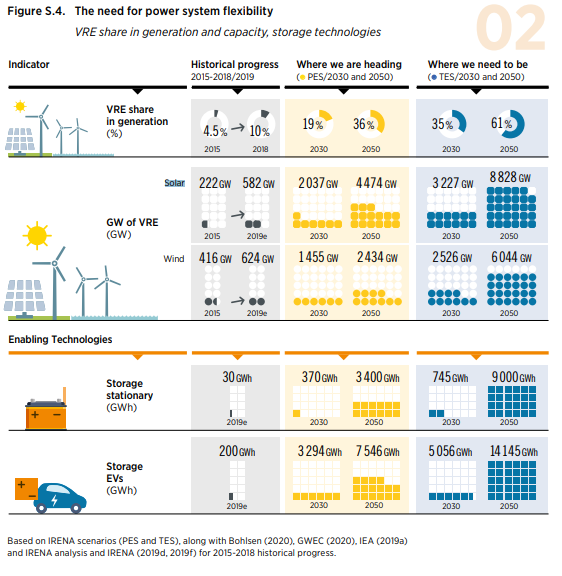 However, Spain has several factors in its favor such as the large volume of renewable resources, obviously many hours of sunshine compared to other Scandinavian countries. This is not to say that Germany, for example, is giving us an advantage.
Major investments and government aid are planned to comply with the Paris Agreement, as well as an action plan. Some of them include research and innovation, which will have to pay special attention to system management, which will require manageable renewable technologies, storage systems, intelligent transport networks, as well as management mechanisms. of demand. The ultimate goal is to achieve a 100% renewable system by 2050.
If we talk in economic terms, and according to IRENA in its publication
Global Renewables Outlook
, argues that in the next three decades there will be an economic recovery thanks to the decarbonization of the energy system, creating jobs that could reach 42 million in all the world for 2050: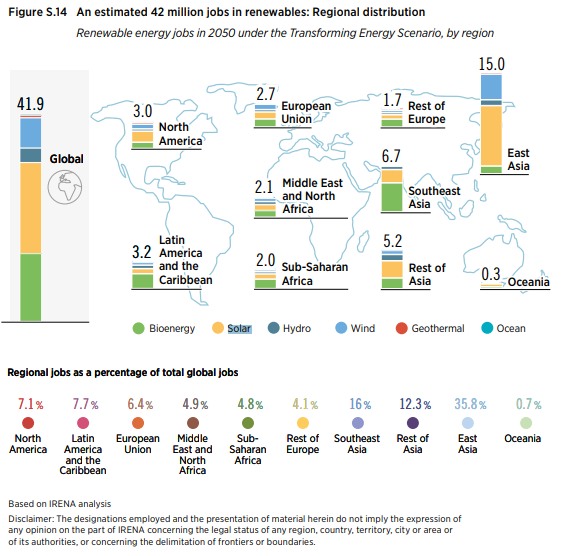 All of the above has caused the cost of photovoltaic plant installations to fall and fall significantly according to the following graph shared by IRENA. However, it is necessary to take into account some factors such as the economic recovery of the last year that has caused some raw material costs to double, even quintuple its price: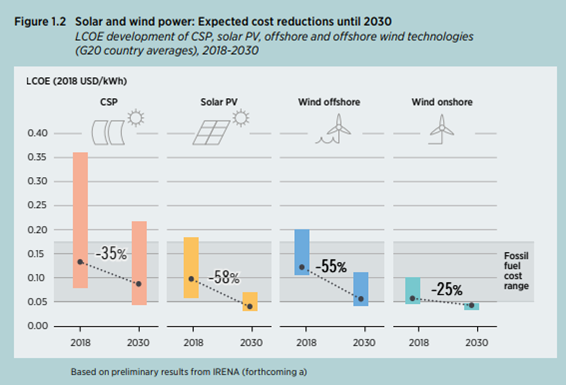 .
In summary, and according to the projections and the reality that we are living today, with the rise of electricity tariffs, there is no doubt that changes will be gradually introduced in our energy consumption. . So what are you waiting for to quote your photovoltaic plant and save a lot of euros in the times to come?
At ALITER GROUP we have extensive experience in photovoltaic plant installations in the industrial field, both nationally and internationally.
Feel free to write to know more in this regard: info@alitergroup.com